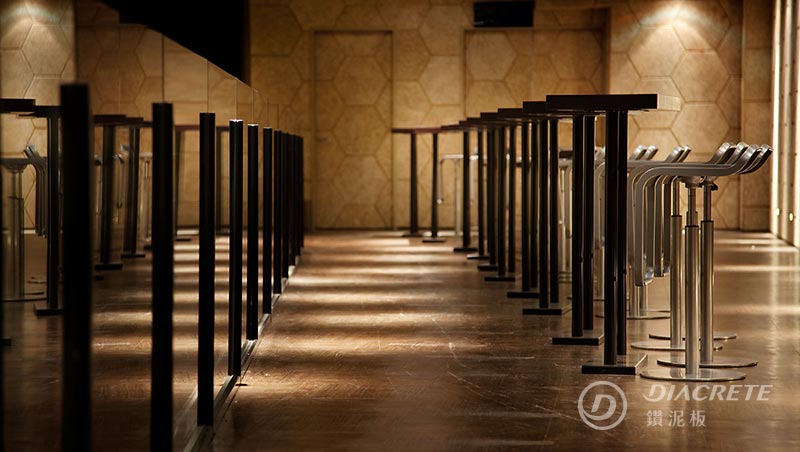 Wherever you find DIACRETE, you can find nature!
The core philosophy of Diacrete is on environmental protection and ecology conservation. It is also our mission and responsibility to choose natural material and energy-saving ways to produce DIACRETE to contribute to our earth more.
In order to carry out our love and green belief in environmental protection and to make sure timber from FSC and its partnership organizations, since 2008, we started using wood log from these managed-sustainable forests. DIACRETE is made with long fibers of shredding wood log and bonded by grey cement and white cement to reach the mineralized process. Strengthen performance by utilizing tropical sufficient sunshine and wind power, DIACRETE become an all-in-one-function panel with multi-properties, especially in sound and thermal insulation. Chemical adhesives free, also non formaldehyde or volatile organic compounds involved in the production process. We hope to better ensure the health of our users and same in environment.
DIACRETE's durability involved anti-mold, anti-termite, and fire resistant are caused from the molecules interactions between wood fibers and cement. The interactions named mineralizing result in wood wool cement board having high flexural strength and long life span. The porous honeycomb structure under the electronic microscope explains the sound-absorbing, thermal-insulating and air-drying properties of DIACRETE.